NewbridgeFX:

Foreign Exchange & International Payments

A Foreign Exchange and International Payments service enabling Businesses and Individuals to make global currency payments.

A proactive, customer-led foreign exchange and international payments service, providing tailored currency solutions to suit your needs.  Currency fluctuations can have an impact on cashflow, company profit and property valuations, therefore our clients are seeking a focused personalised service offering competitive pricing and tailored solutions, along with access to a market leading online platform to manage all their foreign exchange and international payments.
Our clients vary from large corporations to sole traders, from importers or exporters who make payments to settle invoices and buy goods and services, to online marketplace sellers. Our experience and expertise in managing international payments applies across a wide range of industries. 
Many businesses have a desire to move into new markets as they look to expand. Making corporate currency payments overseas requires careful planning and professional advice.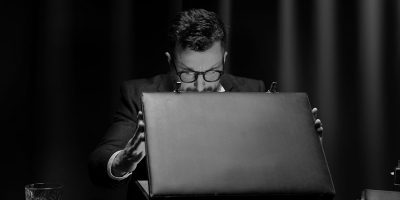 Managing exchange rate fluctuations and transaction fees can become a challenge whilst making regular international payments to overseas staff.
One of the main risks comes with buying goods in a country with a strong currency and then selling in a country with a weaker currency.
NewbridgeFX offers a specialist service in the deliverable foreign exchange market, promoting a range of products and services, available online or over the phone. Our products have been designed to meet the needs of our clients when sending money overseas, and are ways for businesses, and individuals, to manage and mitigate currency risk. 
Multi-Currency Account In Your Company Name
Receive funds from your customers in to your own named collection account, using one account number for all currencies, or a local in-country account number still in your company name.
Create And Manage All Your Beneficiaries
Add and manage your beneficiaries, perform bank account validation & verification checks as you enter your beneficiary details & bulk upload multiple beneficiaries via a CSV file.
Make Fast & Secure Payments To Over 200 Countries
Real time Swift and local payments are settled the same day, within minutes of processing (currency/country dependant), and payment tracking capabilities allow you to keep updated on the payment status.
Multi-Currency Balances
Hold multiple currencies and access balance information in supported currencies. Receive, convert, send and move money between your multi-currency accounts without making payments.
Convert Over 100 Currencies, 24/7, Using Multiple Devices
We provide informative, up to date market news, including updates on currency movements, upcoming economic events and announcements that impact the foreign exchange market.
Real-time Reporting And Tracking
View and track all conversions, payments and incoming funds using our online platform, and receive email notifications when funds have been received, conversions processed and payments released.